Lodi News Sentinel - Sep 3, 2013
Front page above the fold - WE LIKE IT!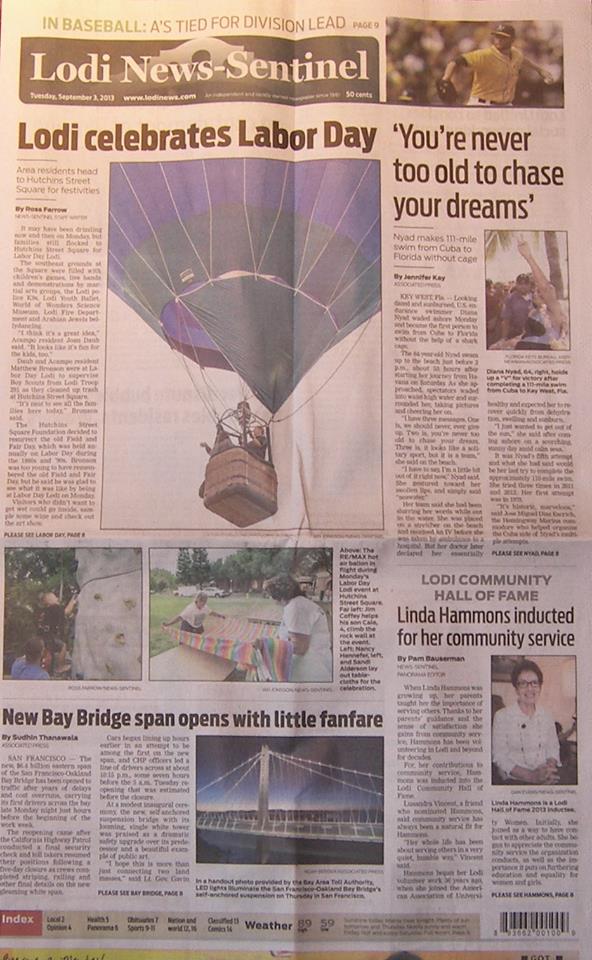 Cheers Aerial Media took the RE/MAX Balloon to "Labor Day Lodi," an annual event which raises money to support the Hutchins Street Square, a Lodi California community social, cultural, and historic center.
This used to be the launch site for an annual hot air balloon event. The balloon festival was discontinued, but we've returned to support this wonderful community center and to bring ballooning memories back to the people of Lodi.